Defence Day 2022
Defence Day 2022
 Defence day is a national holiday in Pakistan which is on 6, September. Defence Day commemorates the efforts and sacrifices of our brave soldiers who laid their lives in defending their motherland. Defence day is also known as Youm-e-Difa in urdu language. This day marks that day when in 1965, indian troops crossed the borders of Pakistan and attack on Punjab.
Defence Day 6 September 2022 (Tuesday)
Defence day is celebrated in the memory of our national heroes who sacrificed their lives for the defense of their homeland. This day is a tribute to the brave soldiers, martyrs and officers of our armed forces. Navy, Army and Pakistan Air Force.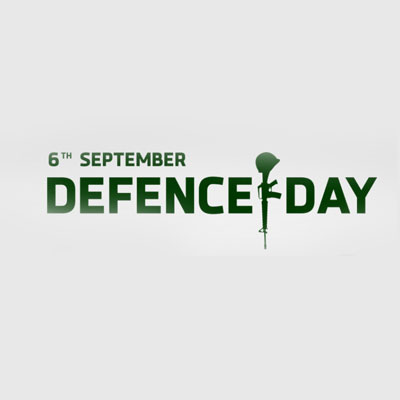 Defence Day is one of the most significant events in the history of Pakistan. On this day in 1965, Indian troops mostly target the desert areas of Lahore, Sialkot and Sindh. The war lasted until September 22, 1965, when the two sides agreed to a cease-fire under the auspices of the United Nations.
Our military forces not only able to protect the targeted areas, but our heroes also gave protection to thousands of civilians and their homes. Thus, it is our duty to respect and support all the military persons of our country who gave their lives so that we, our families and our fellow citizens can live in peace. This praise should be given to all the soldiers who helped our martyrs, gave their lives and survived to tell the story.
Many martyred national heroes have received awards for their courage and bravery. Major Raja Aziz Bhatti was awarded with the highest military award of Nishan-e-Haider in 1965 for his outstanding role in the defense of Bedian District, Lahore. He is one of the few of bravest soldiers who were martyred in other battles and wars. He made the greatest sacrifice of his life in defense of Pakistan.